Another 3 months have managed to slip by since our last post, but not for lack of new and interesting projects here at Lancaster County Timber Frames. Since our last posting, we've completed the Jambo Grill restaurant structure at the Pittsburgh Zoo. The first image below is the architect's conceptual rendering of the finished building, and the second is of the "charming" conditions on site while the frame was going up.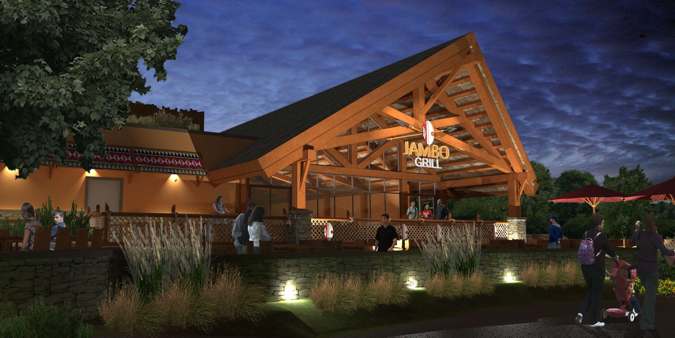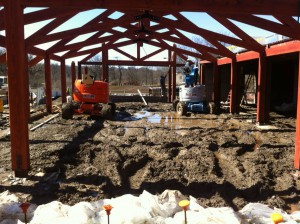 A new phase of construction on the St. Peter the Apostle Church and St. John Neumann Shrine in Philadelphia has also begun. The canopy and lobby timber framed roof structure shown below are scheduled to be erected in late May.

The St. John Neumann Center is a community center attached to the St. John Neumann Shrine and Church of St. Peter the Apostle at 5th and Girard in Philadelphia, PA. The pope is scheduled to visit this church in late September this year and the job site is humming with activity to get ready. Our timber frame for this phase of the project consists of a long canopy along the old warehouse building being converted into the community center and archive building, as well as a series of modified hammer beam trusses in the entry lobby. We'll also be installing tongue & groove roof boards over both the canopy brackets and the lobby trusses.
Another recently completed project is the Karamoor Estate Winery addition, shown in the progress photo below. The hybrid frame consists of seven 36-foot wide raised chord kingpost trusses resting in pockets in conventionally framed walls. Heavy timber ridges support the conventional roof framing.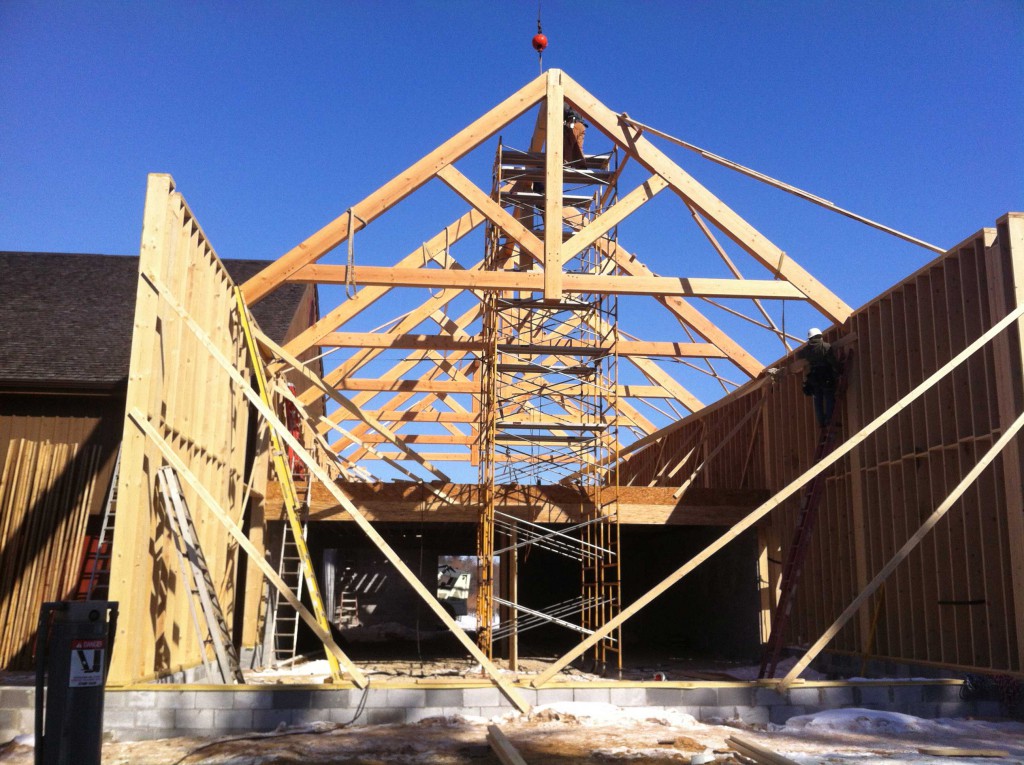 The building is an addition to an existing winery in Fort Washington, PA. The addition will house additional winery operations and a wine tasting venue in the upper level, where the timber frame trusses will be on full display. Further enhancements of the timber frame ambiance are planned.