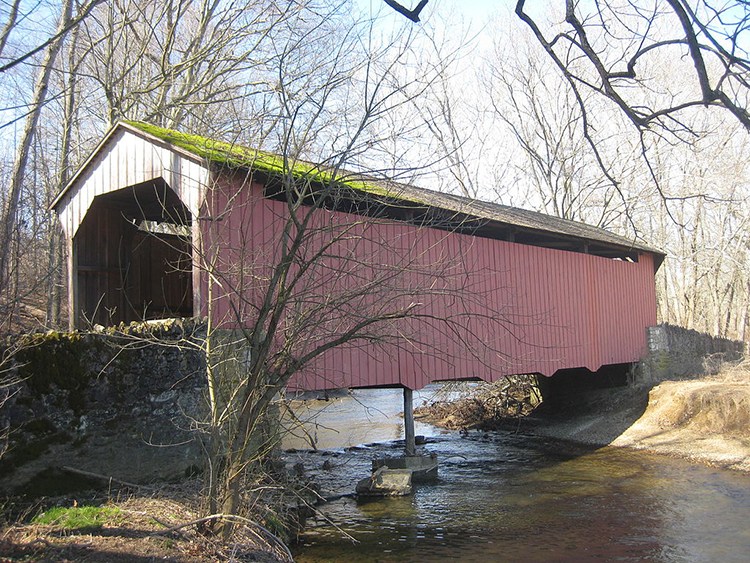 Last week LCTF began rebuilding a covered bridge just south of Coatesville in Chester County, Pennsylvania. The bridge is also known as the Mary Ann Pyle Bridge and was listed on the National Register of Historic Places in 1980. Built in 1881 and measuring 75 in length, it is the twin of Speakman No. 1, located 1/4 mile way. It crosses Buck Run.
The bridge has been closed for the past decade and last fall it was dismantled. In midsummer of this year, LCTF cut and carved new timbers for the bridge. Fortunately, we were able to reuse close to 40% of the original timbers. The bridge is scheduled to be re-opened to traffic at the end of October.
This project is our fifth covered bridge project in four years.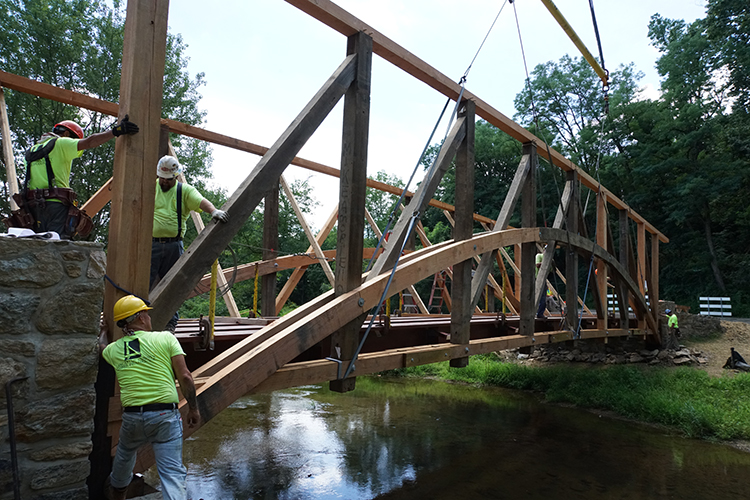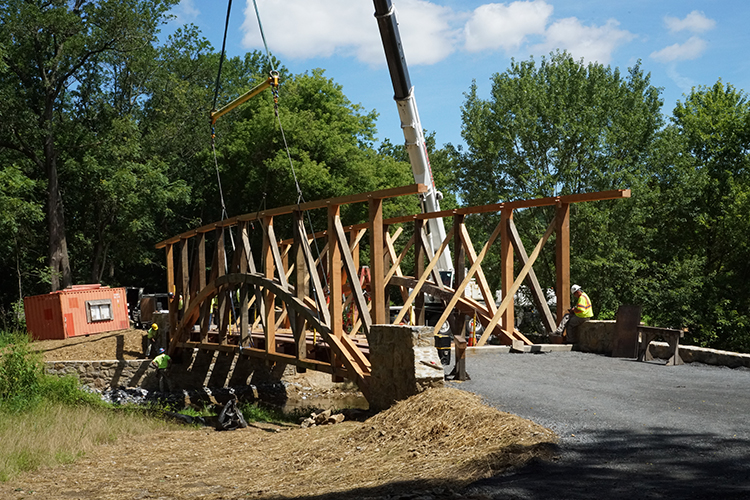 31st Annual Timber Framers Guild Conference
Timber framers from all over the world will be converging on Saratoga Springs, New York for this year's conference. To help mark LCTF's founding twenty years ago, the company has offered to cover conference fees and meals for all company members. Tony Zaya was asked to repeat a talk he gave at last year's conference in Coeur d'Alene, Idaho.
Qualified Remodeler Magazine
A good portion of our projects involve timber frame additions to existing homes. Our work in that segment resulted in Qualified Remodeler Magazine, in its July 2016, naming Lancaster County Timber Frames as one of the country's top 60 leaders in customer satisfaction.