It's been busy here at Lancaster County Timber Frames, and we've added a number of new projects in the past couple of months to our schedule for early 2015. We recently received a contract for a great room roof system for a residence in Upper Uwchlan Township , Chester County, PA. The system consists of four Douglas Fir strutted king post trusses with arched lower chords and connecting purlins. The general contractor is Joe Reif of Level Best Carpentry, Inc. of Downingtown, PA.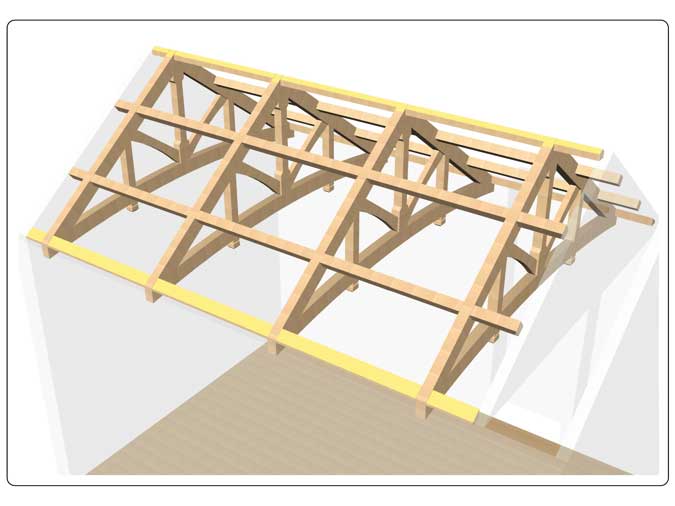 Stoneridge Retirement Living of Myerstown, PA, for whom LCTF did a new timber framed dining room two and a half years ago, has asked us to design and erect timber framed structures for their exterior. The structures will consist of one large entrance trellis and three smaller ones. Stoneridge Retirement Living has been in existence since 1924.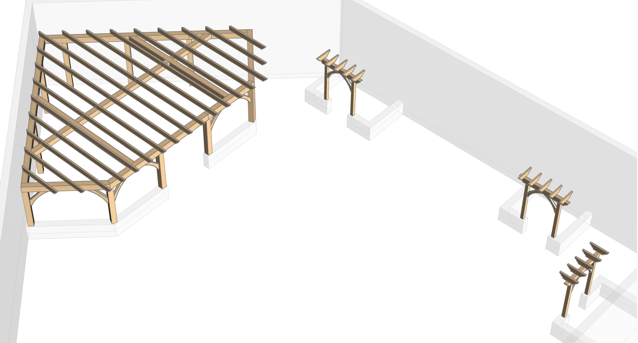 The large pergola measures over 45′ from corner to corner.
And yet another new project at Lancaster County Timber Frames: We recently also signed a contract for a large-ish hybrid structure, to be erected in February 2015. There's an existing building serving as a winery operations building for the Karamoor Estate Winery in Fort Washington, PA. The timber-framed addition will house additional cask and case storage, as well as a new wine-tasting and multi-purpose room on the second level. The strutted kingpost trusses span 36′, and the addition is over 90′ in length.