Ambrosia Treatment Center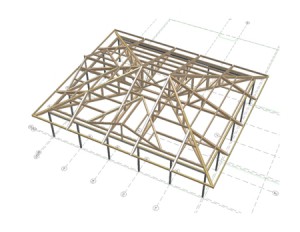 LCTF was selected this week by Big Sky Enterprises, LLC of Gibbsboro, NJ to do the timber framing and built-up roof system for the Ambrosia Treatment Center in Medford, NJ. The timber frame areas include the main lobby and the dining hall. The Douglas fir frame will consist of 257 timber and total 20,000 board feet. The frame will be raised this Autumn. The architectural firm is PZS Architects of Philadelphia.
A Restaurant
The Chesapeake Contracting Group of Reisterstown, MD has contracted with LCTF to produce the timber framing for a restaurant at the new Canton Crossing complex in Baltimore, Maryland. Brown Craig Turner (BCT), also of Baltimore, is the architect.
The timber frame is scheduled to be erected in September.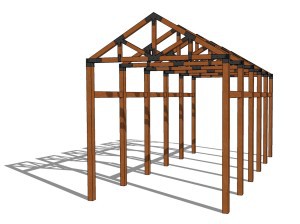 Russia
LCTF has signed a contract to design a timber frame for a new residence in Moscow.
The construction and frame raising will take place in 2014.