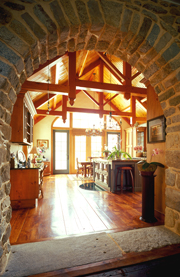 From the small and rustic to the grand and palatial, a timber framed residence always seems to evoke the elements experience of home. We've done literally hundreds of residential projects, a small sampling of which you can find here.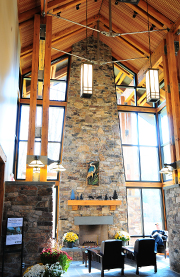 Just as in residences, timber framing in large public spaces add a sense of warmth and intimacy, and an awe factor. These are generally large and complex projects, and the timber frame is often the element that sets these buildings apart from others.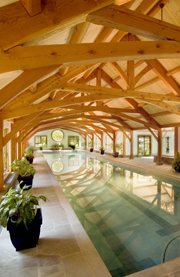 Barns are the quintessential early American timber frame. It feels good to get back to our historical timber framing roots every now and again, even when the barn we're working on isn't going to house any cattle.